Catalogue advertising campaign for NHS Supply Chain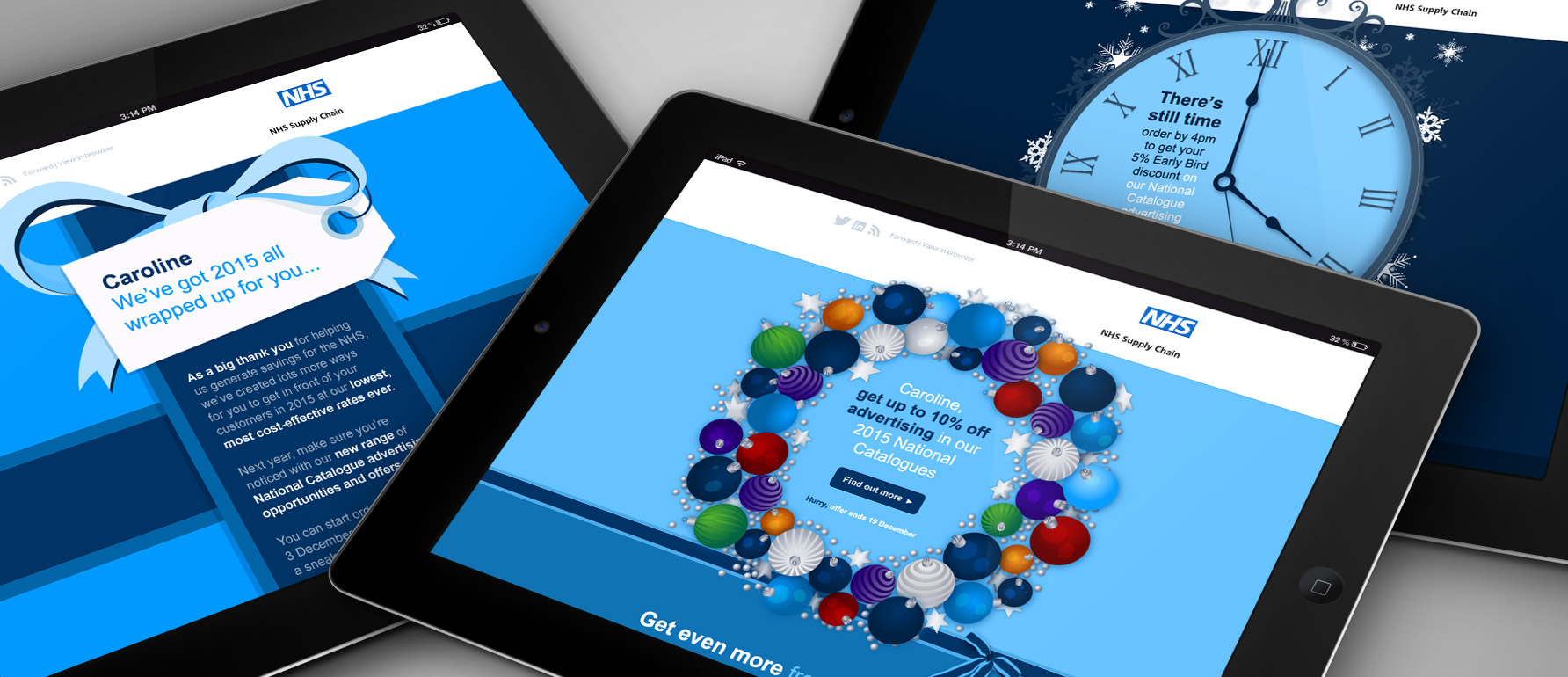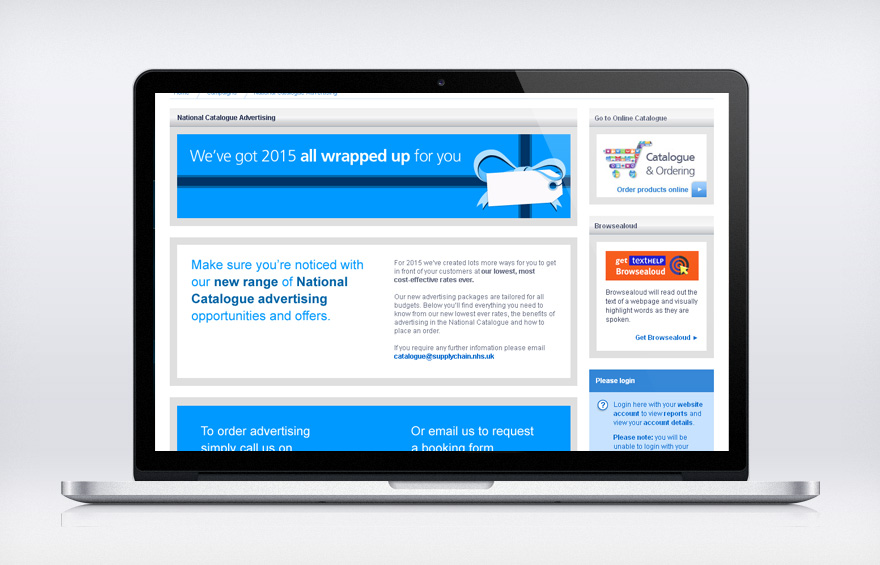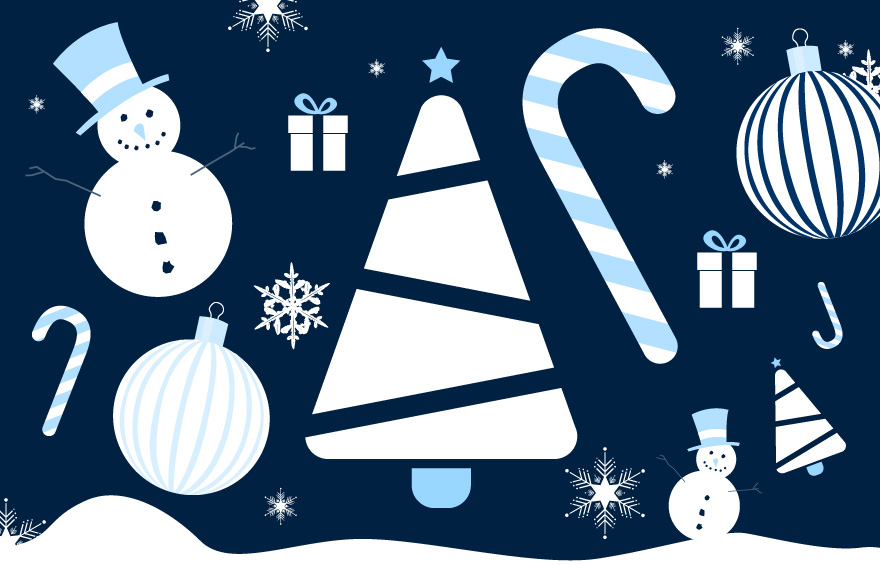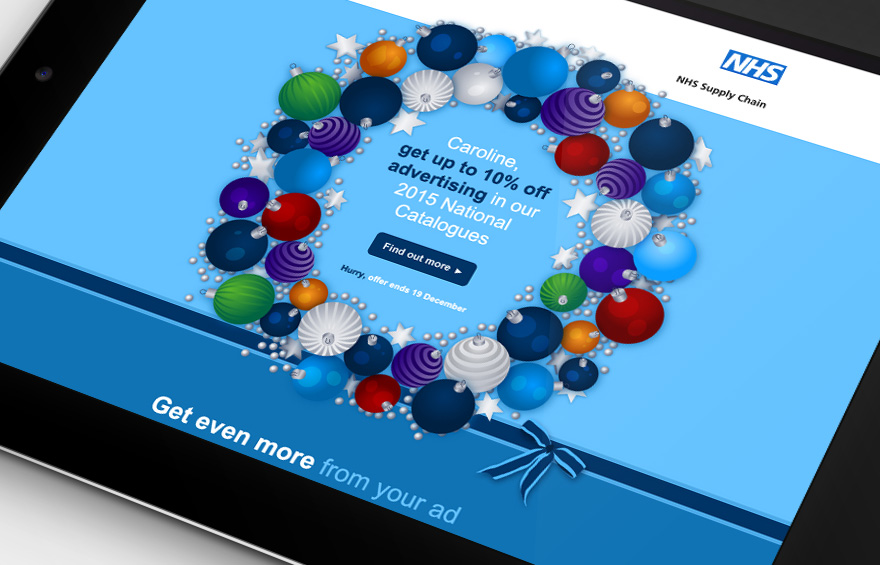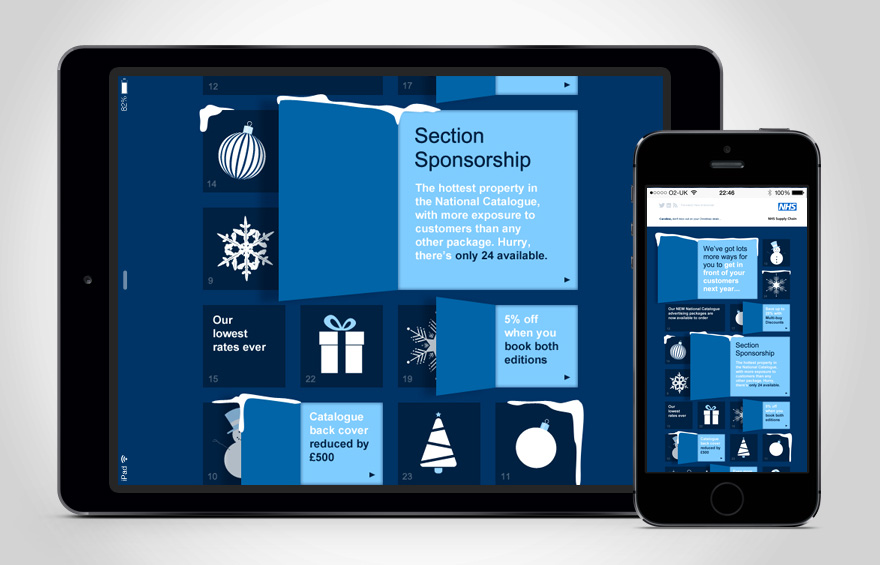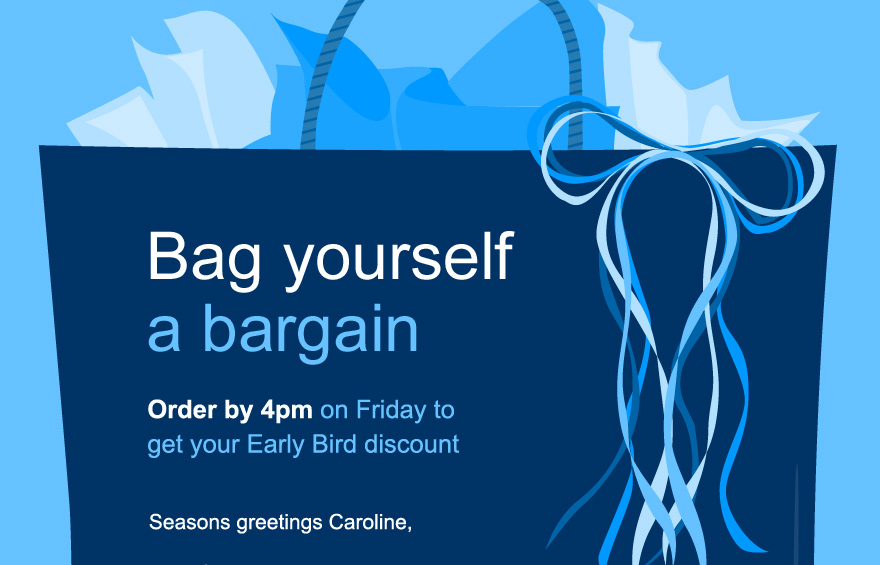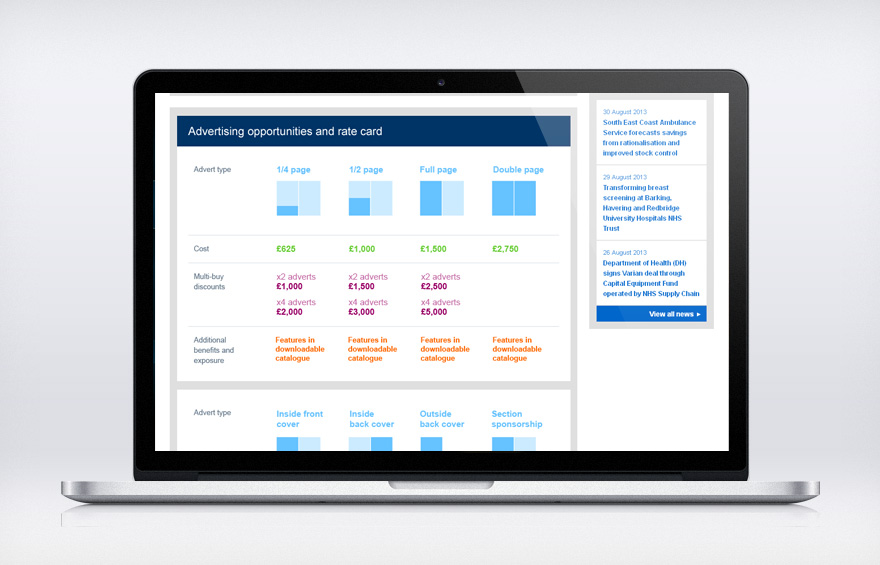 Every April and October DHL/NHS Supply Chain produce a national product catalogue which is used by more than 400 NHS trusts. For each edition of the catalogue a campaign is run to promote advertising space to suppliers five months prior to the catalogue hitting the press.
For the lastest campaign we worked with the Catalogue team at DHL to re-invigorate the promotions and offers available to suppliers, introducing new, simpler ways they can advertise in the catalogue, online and in emails sent to customers.
We took these offers and produced a marketing campaign which used a variety of channels including email marketing, website advertising and call teams. This single campaign successfully achieved 56% of the entire marketing revenue target for the year.
View more email marketing work produced for NHS Supply Chain.
Disciplines
Email Marketing
Creative Direction
Consultancy
Strategy
Copywriting
Illustration