Email and online marketing for Egg.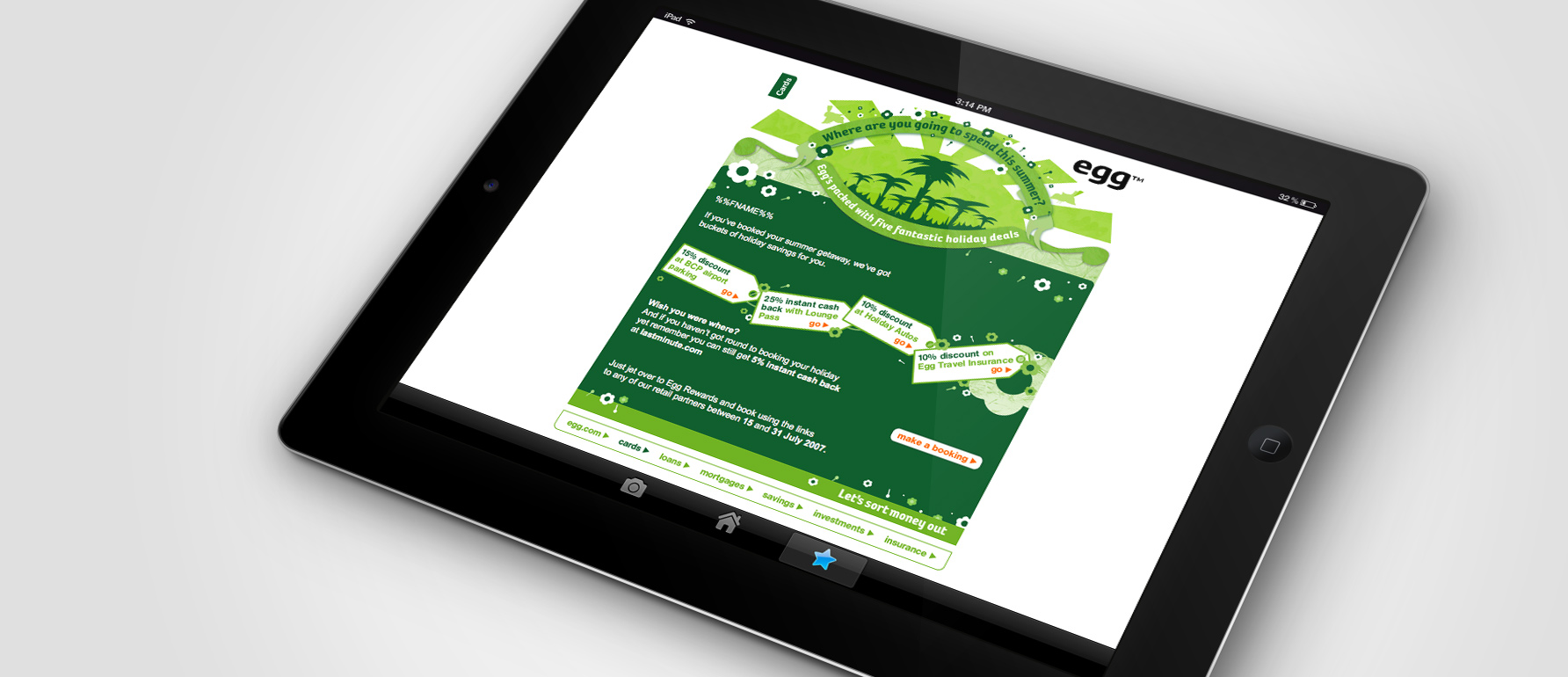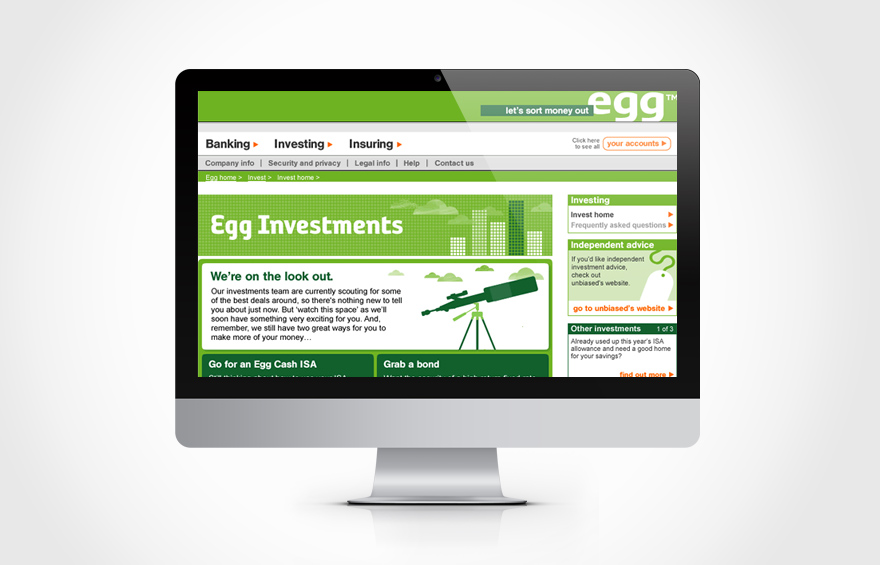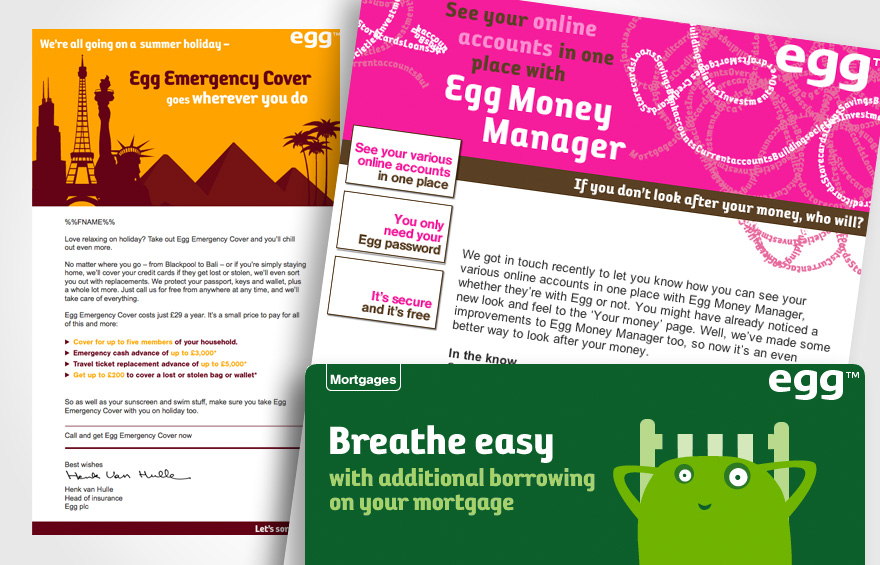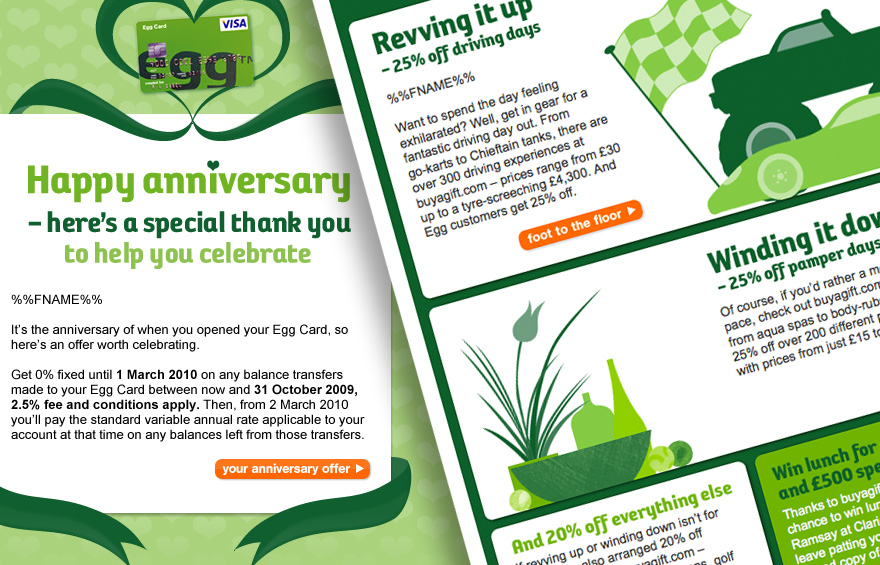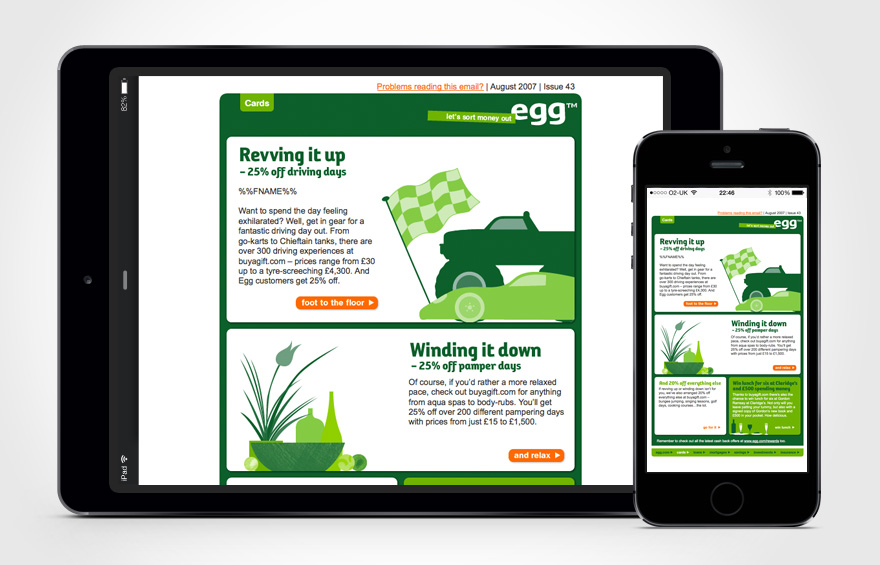 "Give them any brief and you'll get great creative output back."
- Head of Brand Communications, Egg/Citibank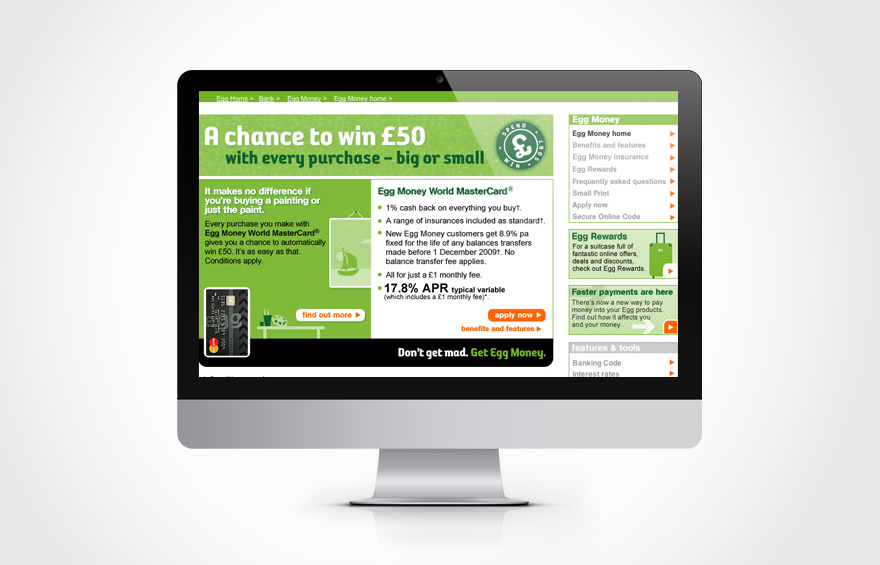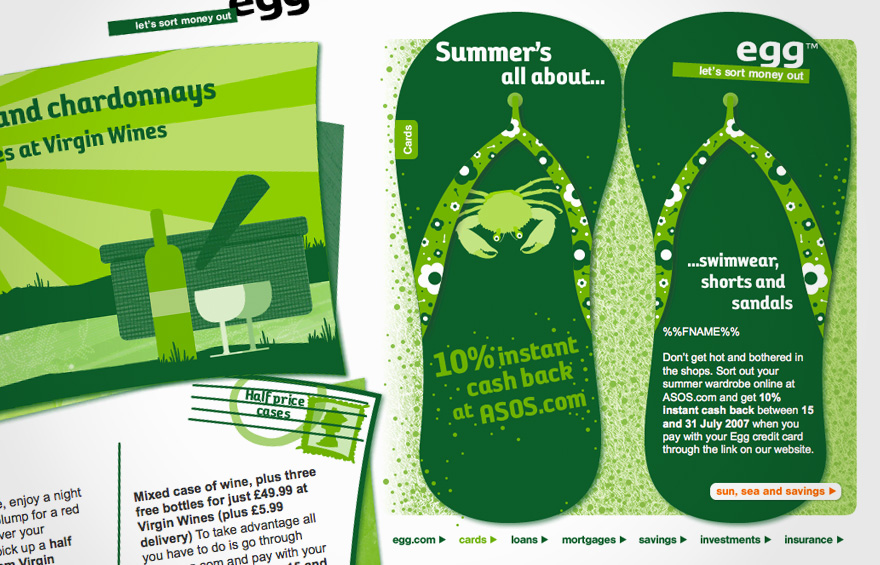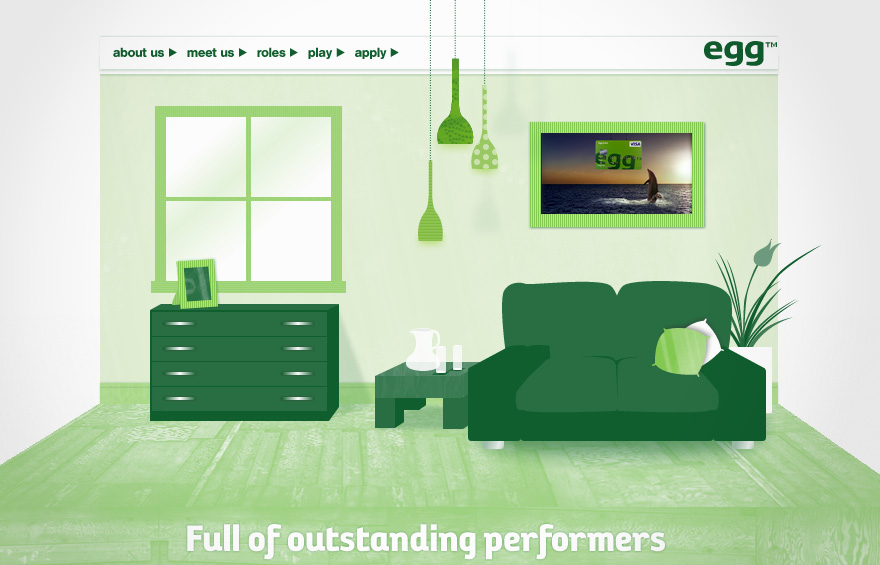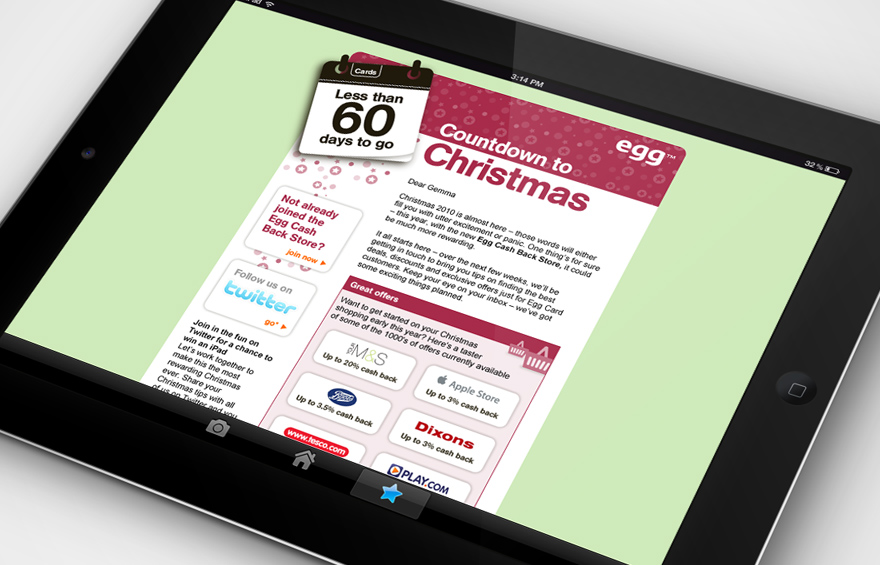 Over the course of our 7 years working with Egg we built a fantastic relationship and unique understanding of their values and their customers which we helped us continuously develop innovative and engaging campaigns to market to their 2 million strong customer base.
We worked on projects across Egg's entire product range including Savings, Mortgages, Loans, Insurance, Investments and of course Credit Cards.
Disciplines
Design Consultancy
Email and Online Marketing
Web Design
User Interface Design
Animation
Illustration
Fan mail.
"I've been lucky enough to work with Nuke for several years, from 2003 through to the final chapter of Egg in 2010. They're an incredibly talented group who, if I had the opportunity, would hire again.
Give them any brief and you'll get great creative output back."
- Daniel Sector, Head of Brand Communications, Egg/Citibank